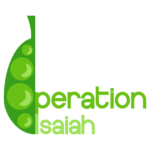 Operation Isaiah was conceived by the Ahavath Achim Synagogue family over 27 years ago. Operation Isaiah's core mission is to address the issue of hunger and the need to help those in the Atlanta community that struggle with food insecurity. AA's Operation Isaiah has grown over the years. It has morphed into the Atlanta Jewish communities' High Holiday effort to combat food insecurity. A number of synagogues and Jewish Day schools now participate in the Jewish communities' mission to address hunger. It is difficult to believe that members of our community are challenged by hunger. AA must continue to be the leader in the Operation Isaiah project – we need your help in ensuring that we maintain our leadership role in combating hunger. How can you help?
Purchase food and bring to the synagogue.
During the High Holidays, collection barrels from the Atlanta Community Food Bank are present on our campus in the Cohen Pavilion. The barrels remain on campus through Sukkot.
Bring grocery bags of food items to the synagogue for the Kol Nidre service or on Yom Kippur Day. The Atlanta Food Bank will have staff available to receive food donations on the evening of Kol Nidre.
Make a donation. Every dollar you donate will allow for the purchase of 4 meals. A one-dollar donation will allow for the purchase of $9 in groceries. Every dollar you contribute equates to 5 pounds of food. Two ways to donate:

Make an online donation HERE.
Write a check to AA Synagogue (place "OI" in the memo section of your check) and mail it to or drop it off at the synagogue.