A Generous Heart
---
"As Moses appealed to our Israelite ancestors for materials to build the desert Tabernacle, the place that would represent God's presence in the community, he repeatedly spoke of 'Nedeev Lev,' the willingness to contribute from the heart.   The Israelites understood the sacred purpose and responded fervently to the appeal".   – Rabbi Neil Sandler
Give from your heart by financially supporting the redesign and expansion of our beloved Ahavath Achim Synagogue.
In more than 125 years of tradition and history, Ahavath Achim Synagogue has gone from Strength to Strength—L'Dor V'Dor—in advancing and creating rich and meaningful Jewish lives for our congregation. In order to secure our heritage and guarantee a promising future for our vibrant multigenerational congregation, we have launched a congregational Capital Campaign, the first one since 1957, to raise funds to rejuvenate and revitalize our current synagogue facility.
Background
---
Renew | Restore | Empower
During our Capital Campaign, we are asking each family to participate in a way that is personally meaningful and will help financially support the redesign and rejuvenation of our beloved Ahavath Achim Synagogue.
By embracing Nedeev Lev, a gift from the heart, we can reach our ambitious yet attainable goal of 10 million dollars. One hundred percent of the Board of Directors has committed to the Campaign. They are leading by example.
We are asking each family to participate in a way that is meaningful to you. We, like our ancestors, will know that we have ensured an enduring congregational community for ourselves and for our future generations. Our collective generosity will reinvigorate our shul, strengthen our congregation, and ensure our positive impact on our community.
Architectural Construction & Renovations
---
The Rabbi Harry H. & Reva Epstein Sanctuary

The redesign of the majestic Epstein Sanctuary will create a warm and more intimate sacred space. The flexible seating configurations will allow us to worship on Shabbat mornings, celebrate lifecycle milestones, and host community events. A new tiered bimah will bring the clergy closer to our congregants, infusing new life and vitality into the Sanctuary. The impressive balcony, beautiful ark doors, and breathtaking stained glass will remain as the iconic elements of the Sanctuary
Building Infrastructure
The renovation of our synagogue includes the replacement of deteriorating mechanical, plumbing, and electrical equipment with new and efficient cost-saving systems. In addition, acoustical, lighting, and security systems are also being updated to optimal operating performance.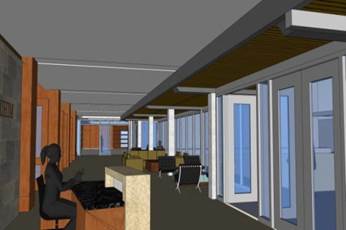 The Cohen Pavilion
The Cohen Pavilion will be renovated, creating a primary entrance into the synagogue. The Pavilion will be a warm and welcoming space that can also be transformed into a sophisticated pre-event space.
The Srochi Meat Kitchen
The Srochi meat kitchen will be renovated into a state-of-the-art kosher commercial culinary facility. This modernized kitchen will provide the ability for enhanced catering in the future.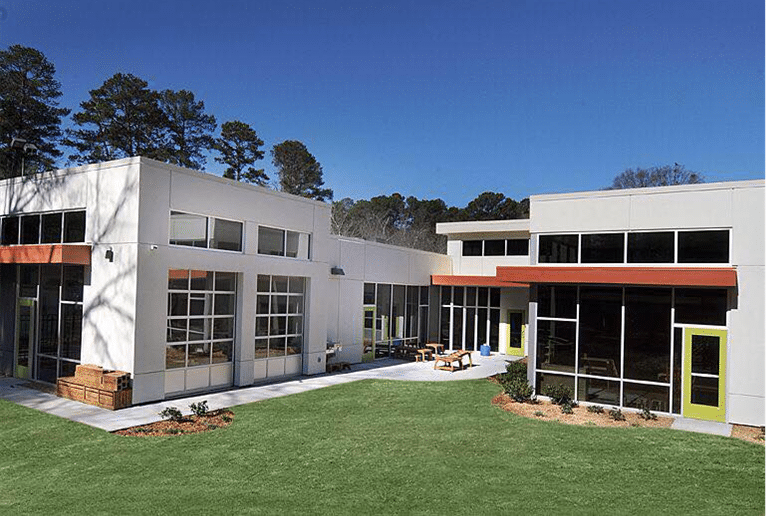 Ahava Early Learning Center
Atlanta's newest Reggio Emilia inspired Jewish Preschool – Ahava – is a vibrant, nurturing community where children laugh, learn, discover and play each day. The inquiry-based, integrated curriculum encourages children to ask questions and make connections as they learn about their world. The keystone of the program is love (ahava) – a love of children, a love of Judaism and a love of learning. Every child is given unique opportunities to develop his or her own individual potential. The school welcomes children between the ages of 12 weeks – 6 years old.
Please visit www.ahavalearning.org  to learn more and find enrollment information for enrollment and to learn more.
Restrooms and Administrative Area
New restroom facilities will be added to the main foyer space to provide easier access from our renovated Epstein Sanctuary and The Cohen Pavilion. The remaining administrative area will receive an overhaul that will include a renovation of offices, reception area and staff collaboration room.