About
Sundays at Kesher
Learning By Eidah
Hebrew Education
Times & Schedule
Fees
About
Kesher@AA (previously FLLI or School of Judaism) is the religious education initiative for children ages three years old through 12th grade. Through our program, children will be inspired and curious about Judaism as they encounter a variety of topics through camp-like enrichment activities.
Children who are a part of AA's Sunday Jewish learning experience are placed into age-appropriate groups called eidot (Hebrew for groups. Each eidah (group) is guided by a dynamic and experienced educator, or rosh eidah (head of the group).
Eidot with children 2 years old to 7th grade will aslo have, at least, one madrich (teen counselor) as part of the group. Our madrichim serve as role models for continued Jewish learning and assist our educators in small group activities.
Our central eidot, GAAn B'Ahava (3's and 4s eidah), TAAlit Atzmi (8th – 10th grade eidah), and AAtid (11th – 12th grade eidah) will begin developing their own identity on day one through the creation of their own group names, rooted in the year of learning they are about to embark on. We can't wait to see what they come up with!
Sundays at Kesher
Community Building: a designated time within each eidah to build deep connections amongst friends – old and new.
T'fillah Lab: exploring of Shabbat morning prayer and liturgy including meaning, structure and choreography. Learners will utilize games, music, technology, creative writing, and more in order to explore and experience T'fillah.
Middot (character development): time set aside for developing mensches through Jewish values.
Parashat Hashavuah: a weekly encounter with the Torah portion through drama, discussion, stories, and more.
Judaics: each eidah will be exploring a specific theme for the year using camp-like enrichments such as, art, photography, technology, drama, project-based learning, games, cooking, etc.
Hebrew Vocabulary: tied into their eidah learning theme and T'fillah, children will build their Hebrew vocabulary.
Rikkud and Ruach: each Sunday will end with a Kesher-wide dance and song session.
Learning By Eidah
GAAn B'Ahava (3's, 4's and Pre-K)
Gan means garden and is a place where our littlest sprouts grow their roots and begin their Jewish learning experience. In this eidah, through creative learning methods and the natural inquisitiveness and exploration of children, we develop a sense of Ahavat Yisrael. Ahavat Yisrael encompasses a love for the people and traditions of Israel.
K – 1
Free to be the Jew in Me
In this eidah, we focus on developing the foundation each Jewish person needs to live a fruitful Jewish life. These building blocks include the AlefBet (Hebrew alphabet), brachot (blessings and blessing structure), Jewish holidays and Jewish symbols. Additionally, these students learn about what makes a synagogue a special place, what makes it an integral part of Jewish learning, what makes it a home for our community.
2nd – 3rd Grade
My Jewish Community: Kol Yisrael Arievim Zeh L'Zeh – All People Are Responsible For Each Other
In this eidah, we teach children to have ownership and pride in being a Jewish person in the modern world. This means not only looking out for those within our community and who are similar to us, but for all humanity and for all people in need. Students learn about what makes being Jewish unique, about organizations that help our Jewish community, about global Jewry, Jewish family, Jewish leaders and about themes of Jewish responsibility and Jewish heroes in our Bible stories.
4th – 5th Grade
People of Israel and People of the Book
We center this eidah on personal identity established by historic connections to the Land of Milk & Honey and the Book of Life. The land of Israel and the Torah serve as two pillars which sustain Jewish existence, and we dedicate these two years to uncovering the roles they play in Jewish culture. One key question guiding this eidah's learning is how we engage with a collective history and how we bring that history into our everyday lives.
6th – 7th Grade
Bein Anashim
At its core, Judaism is about relationships. How we relate to others, to God, to our planet, and most importantly to ourselves. The main focus of these two years is the act of introspection, along with evaluating how we engage with the 'others' in our lives. An interaction that we gloss over quickly could have a lasting impression on the person we are with, so our students will uncover the values that guide the way we interact with each other, and how we give a sense of purpose to their relationships as they move into young adulthood.
TAAglit Atzmi (8th – 10 Grade)
My Personal Discovery Journey
What does it mean to be a Jewish person in modern American culture? How is being a Southern Jewish person different from other American Jews? We dedicate these three years to the story of American Judaism, as students are able to uncover their own roots and make tangible connections with their past. In students' first years after their Bar or Bat Mitzvah, these classes help hone the students' Jewish identity as it relates to their immediate surroundings, and to develop a sense of pride as they uncover their own narratives.
AAtid (11th – 12th Grade)
American Jewish Teen
Teens in this eidah will explore: current events through a Jewish lens, American holidays as a Jew, the Jewish experience on college campuses, the relationship between religion and government, Judaism in pop culture, and Jewish denominational differences in North America.
Madrichim
Teens in 9th-12th grades are eligible to participate in our Madrichim (counselor) program where they serve as group assistants in an assigned eidah. Madrichim will receive community service hours and earn money towards scholarships for Jewish programming (youth group programs, Israel trips, summer camp, etc.). Madrichim are strongly encouraged to participate in TAAglit or AATid. Eighth graders who wish to be in the madrichim program in the future, can enroll in our Madrichim in Training (MIT) program.
Hebrew Education
Skill Level Groups
Children in 2nd – 6th grade will be evaluated by a Hebrew language expert and placed into appropriate skill level groups. These groups will be called Ramah (level) Aleph, Ramah Bet, Ramah Gimel, and Ramah Daled. 7th grade students will begin B'nai Mitzvah preparation with a tutor.
Group Meetings
With the intention of cultivating stronger Kesherim (connections) amongst our students, nurturing their Jewish roots and associations with their AA community-at-large and fostering a thirst for a well-rounded Jewish education, we decided to bring Hebrew learning into Kesher@AA on Sunday afternoons.
Skill Goals
In order for our students to be active participants in Jewish rituals – blessings and prayers – our Hebrew program teaches children to read Hebrew fluently and become comfortable with a variety of pieces of Jewish liturgy.
Times & Schedule
Times
3 years – 7th Grade: 9:00 am – 11:30 pm
Lunch for Hebrew Students: 11:30 am – 12:00 pm
Hebrew (2nd – 6th grade): 12:00 – 1:00 pm
Madrichim in Training (MIT): 9:00 am – 12:30 pm *once a month
Madrichim: 8:45 am – 12:45 pm
TAAglit and AAtid: 12:30 – 2:30 pm
Schedule
| Date | Time | Program |
| --- | --- | --- |
| August 20, 2017 | | Kesher |
| August 27, 2017 | | Kesher, MIT, TAAglit, AAtid |
| September 10, 2017 | | Kesher |
| September 17, 2017 | | Kesher, MIT, TAAglit, AAtid |
| October 4, 2017 | 5:00 – 8:00 pm | Erev Sukkot Family Program |
| October 15, 2017 | | Kesher, MIT, TAAglit, AAtid |
| October 22, 2017 | | Kesher |
| October 29, 2017 | | Kesher, TAAglit, AAtid |
| November 5, 2017 | | Kesher |
| November 12, 2017 | | Kesher, MIT, TAAglit, AAtid |
| November 12, 2017 | 8:30 am – 12:30 pm | Breakfast and Military Social Action Program |
| December 3, 2017 | | Kesher |
| December 10, 2017 | | Kesher, MIT, TAAglit, AAtid |
| December 17, 2017 | 10:00 am – 12:00 pm | Family Chanukah Experience |
| January 14, 2018 | 9:00 am – 12:00 pm | MLK Day of Service |
| January 21, 2018 | | Kesher, MIT, TAAglit, AAtid |
| January 28, 2018 | | Kesher |
| January 28, 2018 | 1:00 – 4:00 pm | Tu B'Shvat Tree Planting |
| February 4, 2018 | | Kesher, TAAglit, AAtid |
| February 11, 2018 | | Kesher, MIT, TAAglit, AAtid |
| February 25, 2018 | TBD | Purim ExtravaganzAA |
| March 4, 2018 | | Kesher, MIT, TAAglit, AAtid |
| March 11, 2018 | | Kesher |
| March 18, 2018 | | Kesher, TAAglit, AAtid |
| March 25, 2018 | | Kesher, TAAglit, AAtid |
| April 15, 2018 | | Kesher, MIT, TAAglit, AAtid |
| April 22, 2018 | | Kesher |
| April 29, 2018 | | Kesher, TAAglit, AAtid |
| May 6, 2018 | | Kesher, MIT, TAAglit, AAtid |
| May 13, 2018 | 4:30 – 6:30 pm | Lag B'Omer/Mother's Day Picnic |
| May 13, 2018 | | Kesher, TAAglit, AAtid |
Fees
Program
Ages/Grades
Fees
GAAn B'Ahava
AA Member
3's, 4's, Pre-k
$600
GAAn B'Ahava
Non-Member
3's, 4's, Pre-k
$800
Kesher@AA Judaics
AA Member
K – 6th Grade
$850
Kesher@AA Judaics
Non-Member
K – 6th Grade
$975
Kesher@AA Hebrew
Required 2nd – 6th grade for non-day school children
$325
Pre B'nei Mitzvah Tutoring
7th Grade (if your child has an early B'nei Mitzvah ceremony, contact us)
payment directly arranged with tutor
TAAglit Atzmi
AA Member
8th – 10th Grade
$1250 (includes all Sunday lunches & NYC trip)
TAAglit Atzmi
Non-Member
8th – 10th Grade
$1550 (includes all Sunday lunches & NYC trip)
AATid
11th – 12th Grade
$360 (includes all Sunday lunches)
MIT and Madrichim
8th – 12th Grade
no fee
Multi-Child Discount
for Members
2 years old – 12th Grade
subtract $50 per child after 1st child
Non-Member Administration Surcharge
2 years old – 12th Grade
$300 per family (regardless of number of kids registered)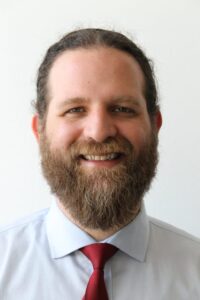 Marc Silberstein
Director of Education
msilberstein@aasynagogue.org
404.603.5748
Nicole Flom
Assistant Education Director
nflom@aasynagogue.org
404.603.5743