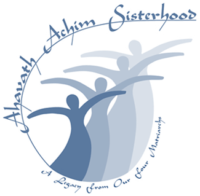 About
Slate
Membership Directory
Opening Meeting
Naomi's Book Club
Latte & Learn
Rosh Chodesh
Donor Event
Amazon Fundraiser
About
Ahavath Achim Sisterhood works to strengthen and unite the women of the congregation and support them in efforts to understand, teach and perpetuate Judaism in the home, synagogue and community and to reinforce our bonds with Israel and Jews worldwide.
Slate
2016 – 2017 Slate of Officers
Co-Presidents – Debra Elovich and Judy Marx
VP Programming – Delcy P. Harber and Jennifer Rosenfeld
VP Directory – Linda Landis and Barbara Nathan
VP Donor Fundraising – Betty Behr
VP Donor Event –  Sherry Habif and Allie Jaffe
VPs Membership – Alyson Lapes and Debra Siegel
VPs Torah Fund – Glenna Hornstein and Shari Neumann
VP Education – Rachel Avchen and Sara Hoffenberg
Z'havah – Allison Feldman and Rachael Joseph
Corresponding Secretaries – Janet Kupshik and Vickie Reisman
Treasurer – Laura Nelson
Financial Secretary – Patsy Little
Recording Secretary – Shelley Dollar
Parliamentarians – Susan Berkowitz and Brenda Silverman
Membership Directory
It's that time of year again for the publication of the 2018-2019 AA Membership Directory, coordinated by AA Sisterhood. This year's directory is dedicated to Stanley Srochi and in memory of his wife, Joan. The expected date of publication will be December 2017.
We are in need of ads, ad solicitors (new and/or repeated), and various administrative opportunities. Ads will be seen by more than 1,000 people, as well as support our synagogue's school and programming for children and teens.
This is a short-term commitment and we're counting on your participation. For more information or to volunteer, contact the Directory Co-Chairs (Barbara Nathan at bgnathan@mindspring.com or Delcy Pardo Harber at delcyharber@comcast.net).
Contracts for download:
Opening Meeting
2017 Sisterhood Opening Meeting: A Trifecta for Fitness
Sunday, September 10 | 10:30 am | Srochi Auditorium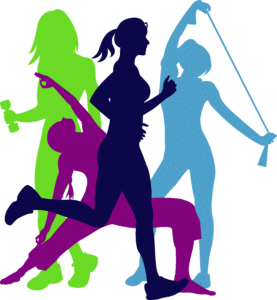 The program will feature a forum of speakers that are representative of overall fitness and health.
Dr. Ben Cohen – Excel Chiropractic
Alisa Bernath-Winters, M.S. – Registered Dietician
Lori Harber – Owner of per|FORM Pilates
Purchase your tickets ($10) online HERE or send a check payable to AA Sisterhood to Ahavath Achim Synagogue at 600 Peachtree Battle Ave NW, Atlanta, GA 30327.
Tickets ($10) will also be available at the door.
All members who pay their dues either prior to or at the meeting will be eligible for a gift raffle!
Spouses and guests are welcome to join. Casual attire.
For more information, contact Program VPs, Jennifer Rosenfeld (jenrosenfeld@comcast.net) or Delcy Harber (delcyharber@comcast.net).
Naomi's Book Club
Naomi's Book Club
Naomi's Book Club meets each month at 10:15 a.m. at the synagogue. All are welcome to join us for our lively book discussions.
Latte & Learn
Latte & Learn Study Group
"Joshua ben Perachyah said: Provide for yourself a teacher and get yourself a friend; and judge every person favorably." Perkai Avot 1:6
Join the Rabbis, fellow Sisters and other friends for a morning of coffee (or tea), conversation and learning with the Sisterhood's Latte & Learn monthly study group every third Thursday of the month at Panera Bread Company, Perimeter Place, 4531 Olde Perimeter Way, Atlanta, GA 30346. For more information, contact Roslyn Konter at 770.986.3697 or rpkonter@gmail.com.
Rosh Chodesh
Rosh Chodesh
Since ancient times ritual and lore have linked women and the new moon. Today gatherings to celebrate Rosh Chodesh and explore personal spiritual growth are widespread.
Our Rosh Chodesh discussion program has touched the interest of more than 80 women, averaging 15-20 per session. Members of Sisterhood have led discussion using a variety of sources, A Bride For One Night, by Ruth Calderon, review of the Torah portion, and articles of interest to our leaders.
Please join us as we explore personal and spiritual growth through discussion with other women, followed by refreshments and time to socialize.
You, too, can lead one of our sessions or be a host. AA Sisterhood Rosh Chodesh discussion group meets monthly at 7:30 pm. For more information and to register, contact Susan Sandler at shsand3@bellsouth.net.
Donor Event
Annual Donor Celebration
Donor campaign is Ahavath Achim Sisterhood's major fundraiser which supports the religious school, youth activities and other synagogue programs.
Amazon Fundraiser
Amazon Sisterhood Fundraiser
Sisterhood invites you to do your online shopping with us, at Amazon.com. This link works with or without an Amazon account. By shopping through Sisterhood's associate link, you allow us to receive up to 15% of your total purchase, including gift cards.
Click here to start shopping!